I have been to Berlin for a DJ gig in the end of August and as a representative of Eternal Entertainment I took this opportunity to meet with two absolute heavyweights of gloomy Techno and Hardcore music for an interview. As both Miro and Oliver are quite industrious artists, it took quite some time, a whole lot of online communication, schedule crosschecking and phone calls to find a proper time and place. But finally we met at a flea market on the Boxhagener Platz in Berlin Friedrichshain, found ourselfs a nice pub, ordered us something to drink and had a chat about everything and anything.
Hi guys, it's a pleasure to meet you and I'm glad you had the time to make this interview with me. So, how are you?
Oliver: Tired, fucking tired! (Editors note: Oliver played a show at Hell Festival near Leipzig last night)
Miro: Hungry (laughing).
I guess I don't have to introduce you to our audience but just for the records, please tell us who you are and what you are doing.
Oliver: Oliver Chesler, musician, The Horrorist, DJ Skinhead… at least sometimes when the politically correct people are not looking (laughing).

Miro: I'm Miro Pajic, I make music since almost 25 years, I used to make Hardcore, now more Techno and stuff and I run a label called Lazerslut.
Well then, let's begin with the first question. Oliver, some roumor is going around since quite some time now that you will relaunch your label Things To Come Records. The website metababana.airforce (Distribution company) also already published two releases which showed that the first one would be from you as The Horrorist and the second one from Miro as Hypnotizer but then the links to the releases disappeared again. Is there a chance you already can tell us something?
Oliver: Well look, "Things To Come" is that when it's ready it's ready kind of thing, actually we're all done. Part of the hold up is that I have another album coming out on "Aufnahme + Wiedergabe" and I'm waiting for it to be released first (soon!). I want to start the new TTC with something from me so I'm just waiting a little here. So there's 5 releases, a double 12 inch from me as The Horrorist which is basically another album after this one on "Aufnahme + Wiedergabe". Miro has one as the Hypnotizer, we just need to get a remix done for his and then that's done. Then from a girl, Aga Wilk, under her artist name "Romance Desaster", she does stuff for like David Caretta's label (Space Factory), I'm doing a remix for that one and than that's done. Then a really exciting one is from a band called "Nervous Gender", they are a Synth-Punk band and the last music they released was in the early 80's and they gave me some tracks and I'm almost finished with a remix for that. And there's a couple of more, they're all done at the same time, think I might even release them at the same time.
So it will be some kind of new direction where Things To Come is going?
Oliver: Yeah, you know, I don't know if I want to say like "Ok, the label is back forever!", I think I might do this group of five, make them awesome and then wait and see what's happening because you know, I don't need to have a label anymore, any artist can release his own stuff. But I have a cool deal, a friend of mine works at Metabanana, they gonna prepay for everything concerning the label and they are willing to do full album covers, pretty inserts and I'm letting an artist design everything. So yeah, why not? It's cool but it's also a lot of work.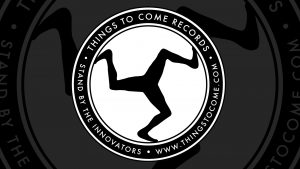 Miro, is there anything you feel like have to add to the Things To Come restart or the reemerge of the Hypnotizer?
Miro: Well, I was working on this album for a really long time, over one year, one and a half years, I'm working on the mixdown right now and it will definitely be… different, that's all I can say!
Ok, then I don't want to ask further…
Oliver: (interrupts) I can say, I can say! There is that one track I love so much, It's called "Clouds", it's like as good as any Depeche Mode song I've ever heard, it's really fucking good! I mean I've been listening to it like in my normal listening music time for a year and a half in all it's different versions and it's the track that you play when you feel wasted or sad, it's so good… and it's really different!
So with Hypnotizer you're continuing the path you have already started with the last Hypnotizer releases…
Miro: Yes, away from just "Techno" or "Hardcoretechno", it's not DJ music at all! It's more like a "band" thing.
Oliver: We want to get one remix as a "dance track" but he's not going to do that himself. And another thing I also really like is that it includes more of Miro's own voice, it's less "effected" so you hear Miro singing so you really get the connection.
It's nice to hear that you still feel like working on your Hypnotizer project, Miro. But besides Hypnotizer you also created another output as MSDMNR a few years ago. Please tell us more about that.
Miro: Well, I never plan things and for the last ten, twelwe years I made more minimalistic Techno. I also like harder Techno but I just do it whenever I feel like it, I don't think about it, it just happens . In future I will definitely focus more on it, till now I never really took care of it so much but I really have to push that project more.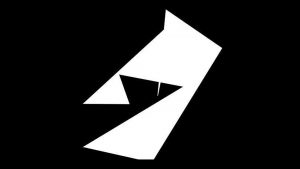 You are also quite active again as Stickhead / Kotzaak Klan, you can be seen live on selected big Hardcore events, you've relaunched Kotzaak via Bandcamp for digital reissues and previously unreleased material and had a record release as Stickhead on the TNI label last year. What can we expect next?
Miro: You possibly already have seen it online, there's an record to be released me and Oliver made together as Kotzaak Klan & DJ Skinhead and as usual as everything in the last 20 years it was not planned, it just happened. We were sitting together and thought: Let's give our interpretation of superhard music a 2018, that's it! And it's really rough and tough and…
Oliver: WIR HASSEN!
Miro: (laughing) Yes, wir hassen!
Oliver: Wir hassen alles!
Miro: It's really brutal, in my opinion at least and…
Oliver: …it's definitely a Kotzaak Klan with my classic voice on it…
Miro: Yeah, it's very Kotzaak, I personally think it's one of the best Kotzaaks ever!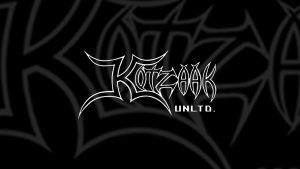 So as you two seem to spend some studio time together again I of course have to ask: Is there any chance of new material from Superpower?
Oliver: I think so, we'll see…
Miro: sure, sure… as I said before, we never plan anything, we never. Some people just think too much about everything but for us it's just like: sure, why not?
Oliver: And the heat (summer 2018) is over, winter is coming! So we have more time inside.
Miro: I'm really sure this will happen again, no plans but maybe in one month it's already done.
Miro, you and Oliver have travelled to some far away spots for DJ sets and Live performances, what are your experiences about the electronic music/Techno scenes at these places and what are the differenes to Germany?
Miro: Medellín (Colombia) is almost like Berlin, it's a very strong scene, they are really interested no matter if it's tough Techno or Minimal. It's very solid and people know what's up…
Oliver: A Techno club is a Techno club, it mostly doesn't matter where it's located. The main difference is that in Berlin you can smoke and in certain clubs they will cover the camera of your cellphone with a sticker.
Miro: It's really almost the same… not in a bad way. One difference in Argentina or Colombia is that when you go in a club you almost feel like in Berlin but there is a little bit more of enthusiasm and thankfullness while here it's more a routine. But it's transforming even there to more "berlinish", everybody is wearing black and the usual stuff… that's globalisation and the internet.
Oliver: True, for Techno I feel the same but Hardcore, that's very different actually. Germany, like last night, is like, wacky, speed music, dutch parties are totaly different than the german ones. But for Techno, it's pretty much… it's good and it's bad, it's bad that it's all the same but it's also good because…
Miro: …you know what to expect. Also about the drug culture, I think in South-America, they use similar drugs as here, people have the same vibe, that's what really matters. Unless it's an Hardcore party, people take more ecstasy pills and speed… totally different.
There's one thing that makes me curious: two or three years ago you played at WGT (Wave Gothic Treffen) in Leipzig which is the worldwiede biggest event for the Gothic, EBM and classic Industrial scene, how are the people partying there actually?
Oliver: Those are totally different, they don't party there, they just drink and actually eating a lot of food in the restaurants around while the event. It's really totally different, they're also really into the music but they're more nerdy. Like every time I played at WGT we went to the "Institut für Zukunft" club to party out because everybody else was asleep.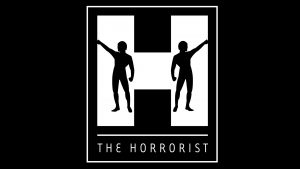 Oliver, you originate from New York City and not long ago moved to Berlin for the second time now. And you Miro originate from Frankfurt but are now living here in Berlin for already more than 10 years. What is it that makes Berlin so interesting for you compared to your home cities?
Miro: Why does everybody move to Berlin?
Oliver: Techno City! Freedom!
Miro: Freedom! Berlin is not Germany, it's more…
Oliver: Berlin is a cool place, like when we drove back from the event last night, run the highway and just as you see like the Funkturm, just to look at the city, it's so inviting, it's just a friendly place, the people a happier. Maybe the rents are going up but food and everything is still inexpensive. I mean, you can live here as an artist, that's impossible in New York, and all my shows are in Europe, like 90% of them. When I was flying over…, I mean to play a show, let's say anywhere in Germany, from New York you have to give your fee a plus, €2000,- for a flight, that's just ridicilous. You are begging me at that point.
Well, because we talk about Berlin, I have to ask you this: What is your after hour routine? How do you chill?
Miro: There is no plan, just as it comes.
Oliver: Well, it's changing, now I'm searching more for a chill out mode, but you know, I don't live a after hour routine, you never plan. There are some people who plan but usually it ends like… we went to Tresor to see Frankie Bones just last week and we were messaging you (looks at Miro), he just lives down the street.
Miro: (laughing)
Oliver: (laughing) Thank god you weren't home because that would have been an after hour I think. So we just went home… but it was better in the end, we're getting old, I'm in my 40's now.
We're not getting younger… oh… (an oldtimer motorcycle starts just beside us making some proper rhythmic noise)
Oliver: That's the new Kotzaak! (laughing)
Finally, can you tell us your current Top Ten? No matter the style or genre.
Oliver Chesler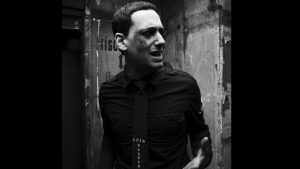 Top Ten August 2018
Animal Town – Broken English Club
Rave – Alex Bau
Atomic – Drumcomplex
Red – Wigbert
Shhhh – Tafkamp
Brooklyn – Ade Fenton
Track 1 – Vimana
P R U V I 4 – Tensal
Yes Today – Stanislav Tolkachev
Noi – Black Merlin
Miro Pajic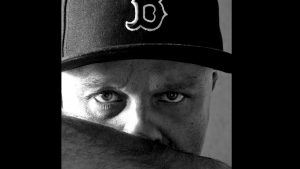 Top Ten August 2018
Whitney Shafer – All My Exes Live In Texas
Kotzaak Klan feat. DJ Skinhead – Dunkelheit
Kool Keith – Apartment 223
Public Enemy – Night of the living Baseheads
Depeche Mode – Little 15
Mescalinum United – Reflections of 2017
The Horrorist – Fire In The Sky
MSDMNR – Sado Maso
Hypnotizer – Spell
Yurie Kokubu – リフレイン
Okay, thank you very much for your time and your effort, I and of course our Eternalists hope to see you two soon again at one of your performances in the future!
Miro: Merci!
Oliver: You're welcome!
So, that's letting me left to say that we will soon update this article with a list of dates from shows and DJ performances Miro and Oliver will have in the near future.
Also keep an eye on the internet for any news concerning the Things To Come Records relaunch, new MSDMNR material and of course get ready for the upcoming "Totale Dunkelheit EP" from Kotzaak Klan feat. DJ Skinhead, you can already preorder it via Praxis Records!