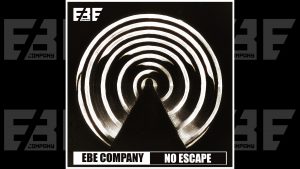 EBE Company released his new EP already a few weeks ago but we want to try to get back on schedule after 2 years of the pandemic situation, so with a bit of a delay we would like to present you EBE Company's latest release on his own label of same name .
It's some time ago now since EBE Company had released new material but it seems like these two years of worldwide restrictions gave him enough time to get some new material produced. This 3-tracker  presents some trax that could best be consirdered as Industrial Hardcore with an uplifing edge so it's a perfect release to rock a enthsiastic dancefloor in a unrestricted 2022.
Make sure to also check out all the labels releases on Bandcamp.