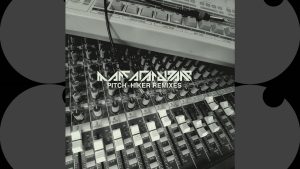 The Protectors Of Bass!
Marc Acardipane is back with a bunch of guest artists to present a new remix EP on the London/UK based label Perc Trax. Besides his own remix of this milestone track, which he produced  as his alter ego Pilldriver and originally released on the legendary Cold Rush Records back in 1995, he also invited Perc Records owner Perc himself, Industrial Techno gurus Ghost In The Machine from the Netherlands and the Swedish producers Sissel Wincent & Peder Mannefelt to remix one of the most influentual trax of electronic history in the last 30 years.
Listen to Marc Acardipane's remix here:
Ceck Perc's Remix here:
Set to be released digitally as well as on vinyl, this release will hit the streets on the 6th of May and will then be available via Bandcamp as well as at your well sorted record dealer.